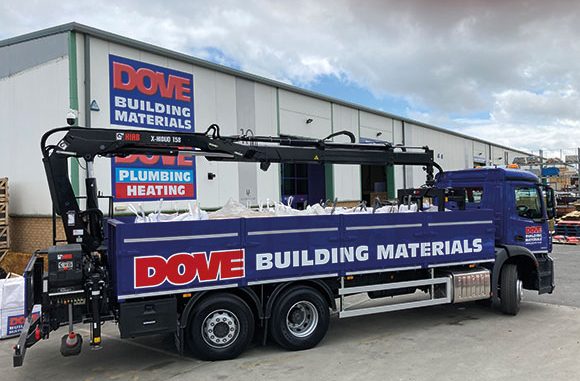 Builders merchant JT Dove has recently invested in seven Hiab X HiDuo 158 cranes on Mercedes chassis. Operations manager, Chris Pearson said: 'Hiab has seven service engineers in our region in comparison to the competitor who only has three. The number of engineers on the road makes a big difference to us; we are more reliable and able to provide a better quality service to our customers.
'At JT Dove we have worked to grow our customer base across the northern region. In the last ten years we have trebled the size of our business.'
JT Dove operates 44 HGVs from 19 locations and will be opening a new branch in South Shields later in the year. The seven new trucks with Hiab cranes will support the new branch and are part of an ongoing modernisation and fleet expansion programme.