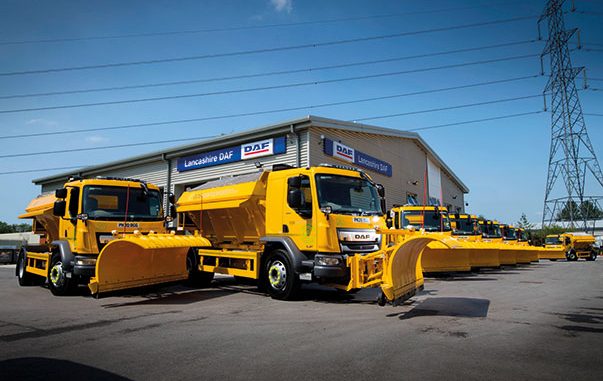 ECON Engineering, marketed as the UK's largest manufacturer of gritters and salt spreading vehicles, has taken delivery of eight new extended day cab DAF LF260 dry spreaders on 4×2 chassis specifically to service the M40 motorway.
Fully supplied through Lancashire DAF and purchased through Paccar Financial, the 7cu.m dry spreaders will enter service with Egis Road Operation to work on the maintenance of the motorway during the winter months.
Each truck features a rear inspection platform with three-point contact access ladder, with full safety rails allowing the user to inspect the load bay and wash out the body at the end of each shift. The new DAF LF260 4×2 dry spreaders are capable of transporting a 10 tonne payload.