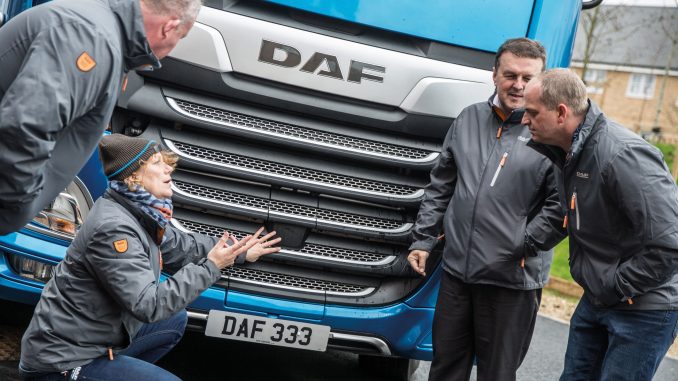 OPERATORS of new DAF CF and XF vehicles are being urged to use their Driver Training Vouchers to take advantage of free driver training, complete with social distancing restrictions now that DAF has modified its programme to enable professional 'COVID-compatible' driver training at customers' locations.
DAF Driver Training Vouchers are offered to all retail customers acquiring new DAF CF and XF trucks in exchange for a 2.5 hour training session, with the flexibility to redeem vouchers within three months of vehicle acquisition.
However, following COVID-19 lockdown restrictions, DAF Trucks has extended this to six months, allowing operators who acquired their DAF vehicles before the summer to take advantage of the scheme.