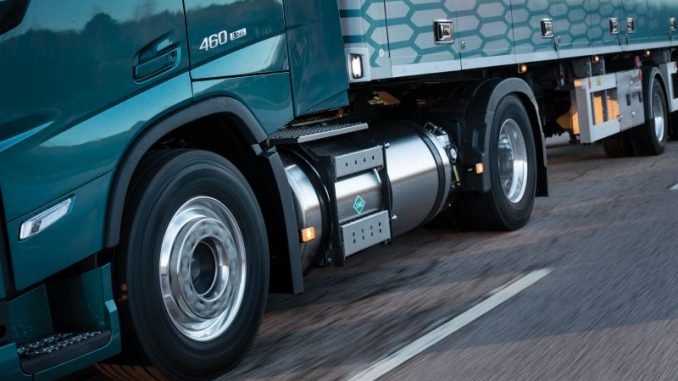 HAULIERS and transport buyers are increasingly moving towards refrigerated liquefied gas as a cheaper and more environmentally friendly alternative to diesel, reports Volvo.
And in order to meet demands, new FH and FM trucks will have engines that run on LNG and biogas, with the same performance as diesel engines.
'Today, LNG fuelled trucks are the most commercially viable alternative to diesel for heavy long-haul operations. This fuel is available in sufficiently large quantities and at a competitive price,' said Volvo's Lars Martensson.
'Using liquefied biogas, also known as Bio-LNG, reduces net emissions by up to 100% from tank to wheel (TTW).
'By investing in LNG trucks, we are showing that Bio-LNG is an important alternative to reduce dependency on fossil diesel. However, it is necessary to continue investing in liquefied gas filling stations and carrying out measures to make it easier for hauliers to invest in heavy gas-powered vehicles,' Lars Martensson pointed out.