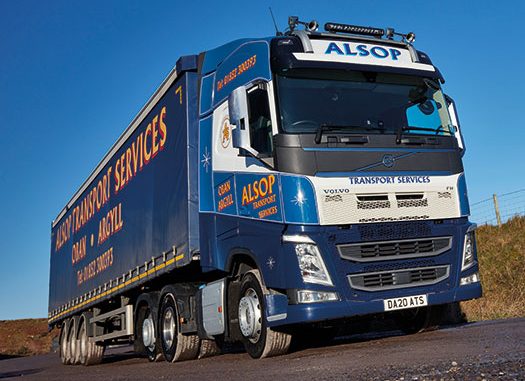 David Alsop made a living from both land and sea before moving into road haulage. Operating from Oban in Argyll, the boss of Alsop Transport Services talks to Kevin Swallow about being resourceful and taking opportunities. SETTING up as an owner driver in 1989 was David Alsop's second foray into road haulage. The first was in 1966. Born in Liverpool in 1947, he'd left school to work on a farm. His father, Harold Alsop, was a third generation businessman running Alsop Brothers (Coal) Ltd, which had started in 1883 by three brothers using a horse and cart and had been incorporated in 1934.
"Dad became ill, so I went back temporary to help and ended up there for seven years. The company ran trucks on the old C licence (allowing companies to transport their own goods) delivering coal," he remembers.
"A 'B' licence was purchased that allowed the holder to haul goods for hire or reward, so during the summer slack period we utilised the trucks on general haulage. That was my introduction," he explains.