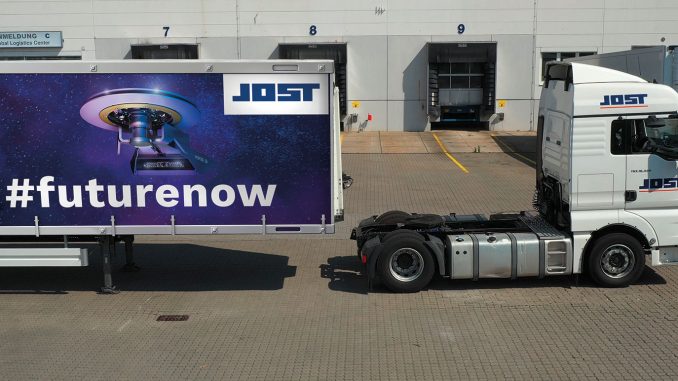 JOST has for years specialised in providing components that link trucks and trailers and this link is now being revolutionised with the new KKS automatic system that enables the driver to couple and uncouple the semi-trailer via remote control, safely and quickly.
The driver is guided through the coupling process, with sensors providing live information on the KKS remote control throughout every step. With the KKS, the driver no longer needs to climb out of the cab, instead, the Modul E-Drive electric landing gears automatically deploy at the push of a button and the fifth wheel is unlocked remotely. This eliminates the danger caused by climbing on and off the catwalk.
The KKS connector on the fifth wheel and trailer detaches all the necessary electrical and pneumatic connections between the truck and trailer.