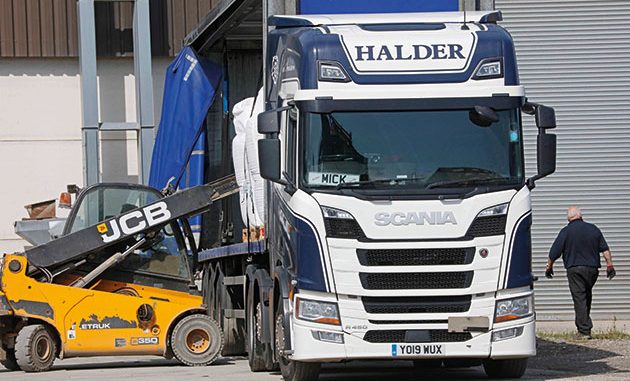 ESTABLISHED over 50 years ago, Driffield based BI Halder Ltd has built a reputation as a bulk haulier that can deliver the goods, thanks to pursuing a fleet policy of continuous investment into only the best trucks. And now the company has turned to Harsh to complete the vehicles' highly exacting specifications, writes Alan Watts.
Halder's latest 2022 additions include a DAF XG as well as further Scania R cab tractors, with all new units fitted with Harsh wet kits as standard.
"We like the Harsh tractor kit because it's compact, practical, easy to use and maintain, and above all reliable" said transport manager James Halder, who added: "A tractor and trailer is getting on for a combined £200k investment so having the best hydraulic system to make the whole thing work properly is absolutely paramount, after all, it's only a small item in relation to the cost of the whole vehicle.