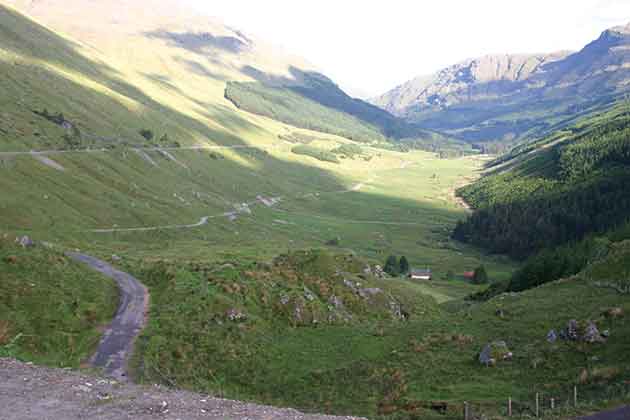 LANDSLIP mitigation measures at the Rest and Be Thankful on the A83 are to be reviewed following the major landslip in October, in a bid to further improve the resilience of the vital route in Argyll.
Speaking ahead of the next meeting of the A83 Taskforce, Cabinet Secretary for Transport, Infrastructure and Connectivity, Michael Matheson said: 'We have invested £69.8m in the maintenance of the A83 since 2007, including £11m in landslip mitigation measures and improvements to the Old Military Road diversion route.
'However, with the recent landslip still fresh in the memory, I've asked Transport Scotland officials to review the current programme of mitigation measures, with a view to further improving the resilience of the road.
'In the meantime, the current 'catch pit' works are ongoing and with the existing landslide measures, they have already prevented the road from being closed for at least 40 days. We are also working closely with Forestry Commission Scotland to reintroduce vegetation on the hillside to help reduce the risk of landslips.