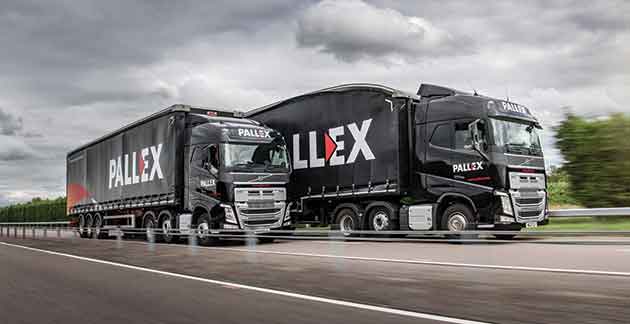 PAN-EUROPEAN logistics brand Pall-Ex is preparing for a new chapter in its 23 year history as founder, owner, chairwomen and Dragon's Den star Hilary Devey CBE has agreed to sell Pall-Ex Group to its network membership and management.
The acquisition, believed to be the first of its kind, will offer UK and European members a unique opportunity to be involved in the development of the network. The management team have also committed to shares within the company with share ownership being made available to the entire UK membership and its international partners.
David Fairbrother of ADD Express Ltd, Maggie Larimore of PMB Pallets and Craig Stevens of STD Developments, who have all known and worked with Hilary Devey for over 20 years, negotiated the transaction alongside Kevin Buchanan, group managing director of Pall-Ex.