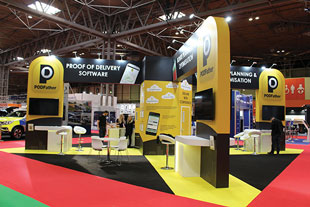 J&M MURDOCH, the Neilston based transportation, waste management and skip hire specialist, is seeing the benefit of implementing PODFather's delivery tracking and proof of delivery system into its 70 vehicle operation.
PODFather, founded in 2000 and based in Edinburgh, was selected as the supplier of choice for Murdoch's haulage division and is now relied upon to automate vehicle checks, schedule and communicate job instructions with drivers, track vehicle movements, provide electronic proof of delivery and manage invoicing.
As a direct result of implementing PODFather technology, Murdoch's has seen invoicing turnaround time slashed from seven days to just 24 hours.