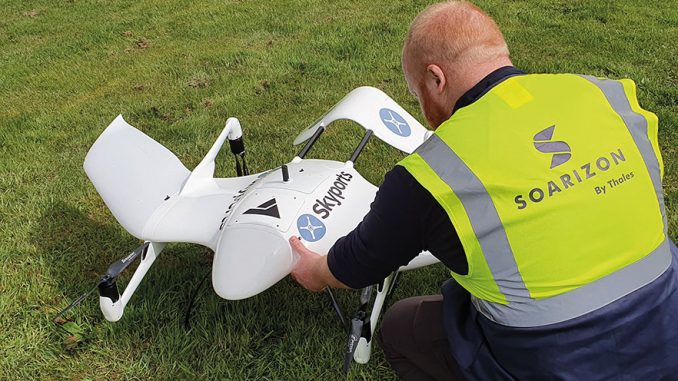 AS COVID-19 testing rapidly gathers pace in the UK, a proposed drone delivery service will give isolated communities access to tests.
Based at Lorn and Islands Hospital in Oban, the trial will consist of two-way flights between the hospital and Mull and Iona Community Hospital in Craignure 10 miles (16km) away on the Isle of Mull.
Currently, the majority of medical supplies are transported between the laboratory at Lorn and Islands Hospital and surrounding surgeries and healthcare settings by sea and road.