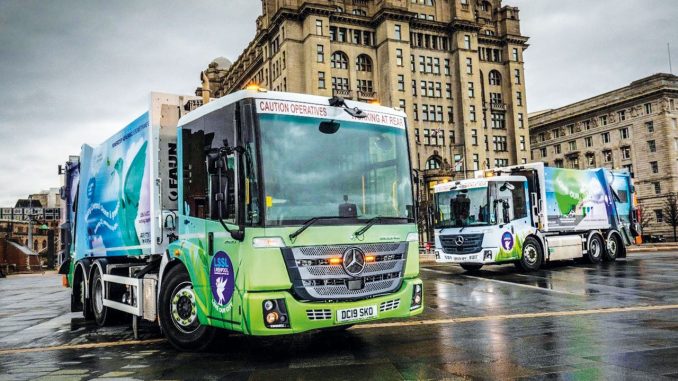 THE CITY of Liverpool has taken a radical step to reduce urban air pollution by commissioning a fleet of Mercedes-Benz Econic refuse collection trucks that run on renewable biogas.
Supplied by local dealer Roanza Truck & Van, the 20 Econic NGT (Natural Gas Technology) 2630L models aim to make a reduction in Liverpool City Council's carbon footprint.
The new trucks are powered by in-line six-cylinder M936G engines fuelled by compressed natural gas (CNG). These 7.7 litre power plants generate 222kW (302hp) and drive through six-speed Allison automatic transmissions.