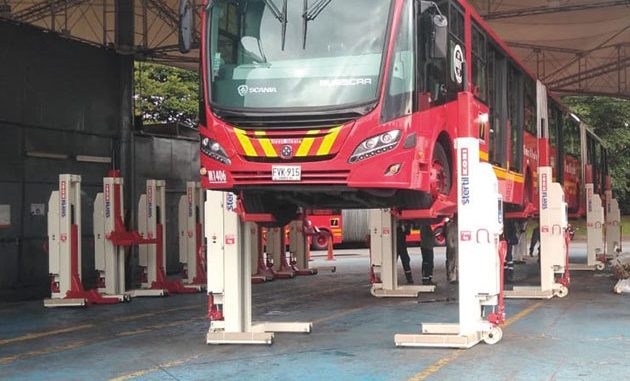 TRUCK builder Scania has chosen Stertil Koni as its preferred global supplier of heavy duty vehicle lifting equipment for the next three years.
Scania has committed to a strategy for growth based on sustainable transport systems and the electrification of the vehicles it designs and manufactures, and Stertil Koni has been chosen as a global partner because of its shared commitment to Scania's forward vision.
Stertil Koni has more than 35 years of experience in designing and manufacturing a range of vehicle lifts and equipment at its production facility at Kootsterille in the Netherlands.