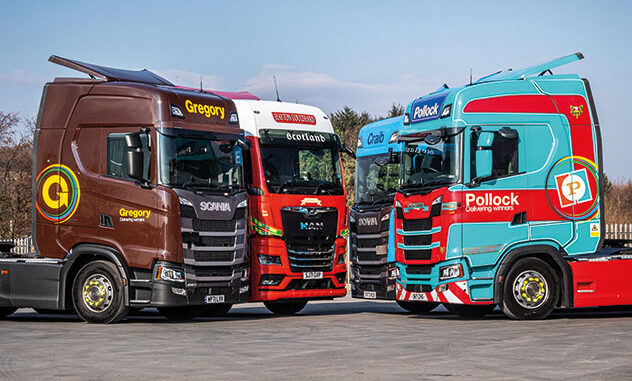 LAST YEAR was 'turbulent' for Gregory Distribution Holdings as it battled the driver shortage crisis and wage inflation, which hit the profitability of its pallet network operations, writes Carol Millett.
The family-owned firm is a member of both Palletways and Palletline, operating a fleet of more than 1,000 vehicles and 1,900 trailers. It specialises in ambient and temperature controlled palletised services and ambient and chilled warehousing, and employs more than 2,300 staff across 35 locations.
During 2021 the group added Pollock Holdings and its subsidiaries to its stable, which includes ARR Craib Transport and a joint venture with Hayton Coulthard.