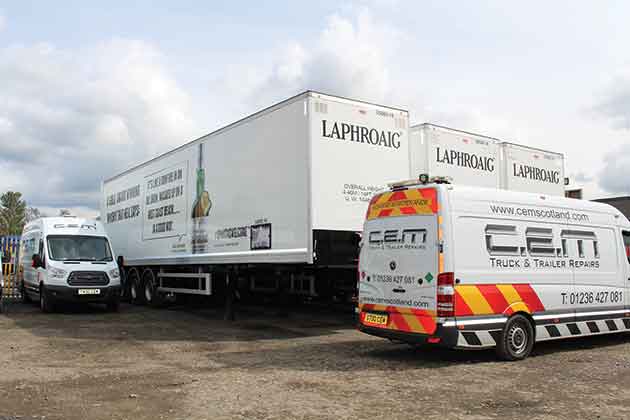 It's over seven years since embryo trailer repair company CEM began business and now with a huge six acre Coatbridge site, busy workshops and a staff of 32, a number of household name businesses are regular customers, Alistair Vallance reports.
NICKY Korankye and Alex McLean were employees of The Colin Hutton Group which went into liquidation in 2011 and although their HQ was at Stronend Street in the north of Glasgow, the company also had a trailer park and workshop in Bothwell, mainly maintaining the Transamerica fleet of rental semi-trailers under the management of David Archer.
Nicky and Alex found themselves in charge of the Bothwell workshop, however on the demise of the Hutton Group, the duo decided to combine their skills, form a company in 2012 which they called CEM Scotland Ltd and found open yard storage and workshop premises in Coatbridge.