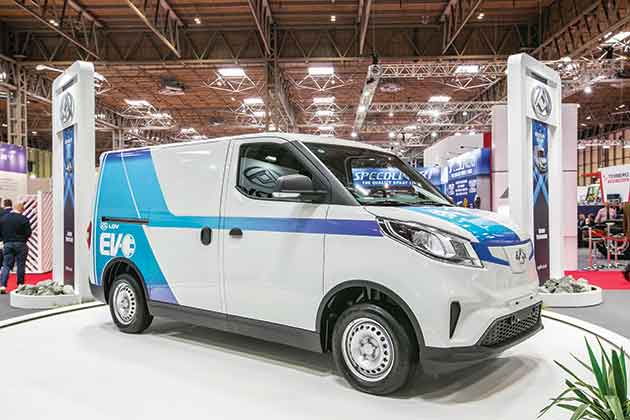 Visitors to the CV Show were left in no doubt as to the direction of travel when it comes to powering future vehicles. Kevin Swallow reports back from an electric atmosphere at the NEC.
THE FIRST thing visitors saw at the CV Show, held in Birmingham's NEC, was the new MAN CitE. No, not heavily tattooed men in sky blue shirts kicking a pig's bladder towards some sticks with a net, but a e-mobility concept truck that is fully electric (see page 24).
It set the tone for the industry's flagship event, which might have been better branded the 'eCV Show'.