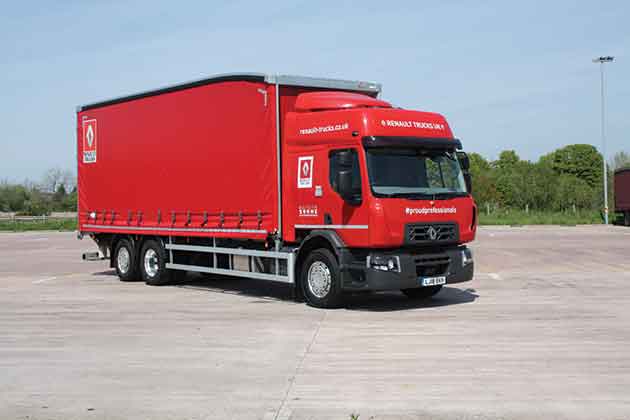 Choosing something functional for the final mile delivery is a tried and tested formula used by operators. Kevin Swallow spends the day in a Renault D26 to see if that philosophy still holds firm.
HAULIERS working in the city centre face numerous challenges. Access, time and space are all limited, and then there is the thorny subject of local authorities introducing Low Emission Zones.
Of the current transport solutions available to freight carriers, the three axle rigid is arguably the best suited; offering good payload and, with a rear steer tag axle, good manoeuvrability.